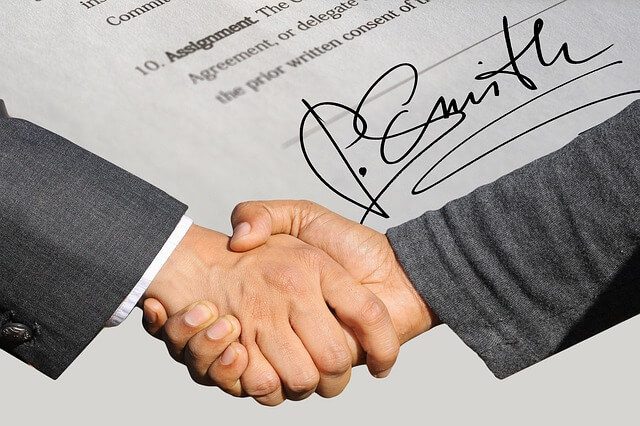 Looking to Sell Commercial Property?
The sale of commercial property is a major event for any organisation. It doesn't
matter whether it is your business's only commercial property or it is part of a
portfolio of thousands, selling commercial property has to be handled the right
way.
Whatever the size of your organisation, Kaiser Solicitors can provide you with the
necessary care, skill, and legal support to successfully sell your commercial
property. The foundation of our service is efficiency and reliability, doing
everything possible to ensure that your sale is completed smoothly and within
accepted deadlines.
Our team of experienced lawyers recognise that any sale of commercial
property will form part of your wider business objectives, and this informs our
entire approach. That's why we work on a fixed-fee basis – so you know exactly
how much our expert assistance will cost upfront.
Get in touch with one of our lawyers today, and find out exactly how we can help
your business with selling commercial property.
What's involved in the sale of commercial property?
For a quick overview of the sales process, have a look at our infographic on
'Selling Commercial Property'.
There are many aspects to the process of selling commercial property and these
must be handled correctly to avoid damage to your business. Our lawyers can
help you every step of the way, including:
Negotiating heads of terms for the sale to protect the interests of your
business.
Drafting the sale agreement.
Dealing with consents needed from other parties, such as the landlord of
a property when selling the leasehold title being sold.
Investigating the title of the property you're selling to anticipate any
defects or issues which the buyer might raise and, where necessary,
advising on remedial action.
Putting in place and enforcing contractual protections (such as conditional
contracts and option agreements) or any terms for rights your business
may have beyond the sale. One example is 'overage' which, if agreed, can
give sellers of commercial property increased proceeds in the event that
the value of the land later increases.
Responding to enquiries from the buyer and their legal representatives.
Handling the transfer of funds and legal ownership.
Who can we help?
At Kaiser Solicitors, we are firmly committed to making our services available for
all kinds of different businesses and individuals. We act for landlords, tenants,
and organisations of all sizes.
Why use Kaiser Solicitors to sell your commercial property?
Not all commercial property solicitors are equal. Choosing the right lawyers for
your transaction can make a huge difference to the outcome and to your
satisfaction with the whole process.
Here are some of the ways in which Kaiser Solicitors could be the right firm for
you:
Our knowledge, skill, and experience in commercial property
transactions means you can have full confidence in our representation
and advice.
Our fixed fees mean you know in advance exactly how much our services
will cost.
Through our proactive approach, we seek to investigate, anticipate, and
resolve potential issues before they can disrupt your transaction.
We take deadlines seriously, recognising the impact that delays can
have on your business. This means we do all we can to set and keep
realistic timescales.
Contact us today to discuss selling your commercial property. If you would like
further information or to want to chat about your situation, please feel free to
get in touch.